Hello and welcome to
Matthew Aldridge's English
to
English
: a service dedicated to English users in Japan, providing total support for all forms of English communication.
Are you seeking guidance or assistance with any of the following...?

Applying to international academic programs: MBA, LLM, graduate school, university
Preparing for an interview, presentation, or meeting in English.
Preparing English-language content for a website, book, or other publication.
Studying for TOEFL, TOEIC, GMAT, GRE, or other English language tests.
Writing academic papers, reports, or business correspondence in English.
You've come to the right place!
Professional English Services
Editing ・Proofreading ・J-E Translation ・Website Content ・Commercial Literature
MBA・ LLM・Graduate School Applications
Strategy & Counseling ・Application Essays / Resume Check ・Admissions Interview Training
Customized Private Lessons
Job Hunting (applications & interview training) ・Language Tests ・Writing ・Presentations etc.
Take The Next Step...
Interested?
Read more about the
services
I offer to see how I can help you, and what you can expect from me.

Or feel free to
e-mail
me with a question.
Advanced TOEFL Classes
I'm very happy to be collaborating with 濱 口塾 to offer intensive classes for those in the Kansai region and beyond aiming at a high score on TOEFL. Read more here.
More about Matthew Aldridge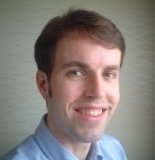 Living with my family in beautiful, historical Nara, I use my expertise to support those individuals and organizations in Japan who seek to reach out to the wider global community.
With almost 25 years in the English communication industry - as teacher, trainer, writer, editor, translator, manager and counselor - I can offer the most effective communication advice, service, or strategy to match the needs of each client.
With 23 of those years spent in Japan, I understand both the specific problems many Japanese have with the English language, and also how to explain and describe in English the often unique cultural and social aspects of Japan that often get "lost in translation".
As a strong proponent of a "Simple is Best!" approach to communication, I'm frequently told by students and clients that I offer the easiest-to-understand instruction and advice they have ever received in Japan.